Name: Malcheor Valandil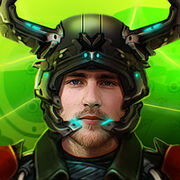 Age : Unknown
Last reported location: Unknown
Malcheor is the best at what he does and that is getting people where they need to go. It can be into places or out of places, for the right price he can get you there.
He grew up on the streets where he learned how to survive, the hard way. Now those skills are used to help those in need, whether it be for money or trade.
| Ship name | Ship type | Ship class | Faction Name | Level | Price | Start Sector |
| --- | --- | --- | --- | --- | --- | --- |
| Beneficar | Razsa | Cruiser | Trinity Free States | 70 | 8,000,000 | 275 |
Pleease click here to get back to the heroes page.
Ad blocker interference detected!
Wikia is a free-to-use site that makes money from advertising. We have a modified experience for viewers using ad blockers

Wikia is not accessible if you've made further modifications. Remove the custom ad blocker rule(s) and the page will load as expected.