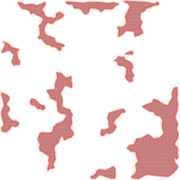 Outlaw territory is the description used for space that is not officially held by any particular faction.
Description
Edit
Gemini is far from safe. All sorts of unruly factions rage across the star system. Their goals and ideologies are as numerous as their sheer numbers. Be careful on your travels, as you never know when a raid can happen
Ad blocker interference detected!
Wikia is a free-to-use site that makes money from advertising. We have a modified experience for viewers using ad blockers

Wikia is not accessible if you've made further modifications. Remove the custom ad blocker rule(s) and the page will load as expected.